This is a groundbreaking release with tons of awesome new features that really take GenerateBlocks to the next level.
Dynamic Data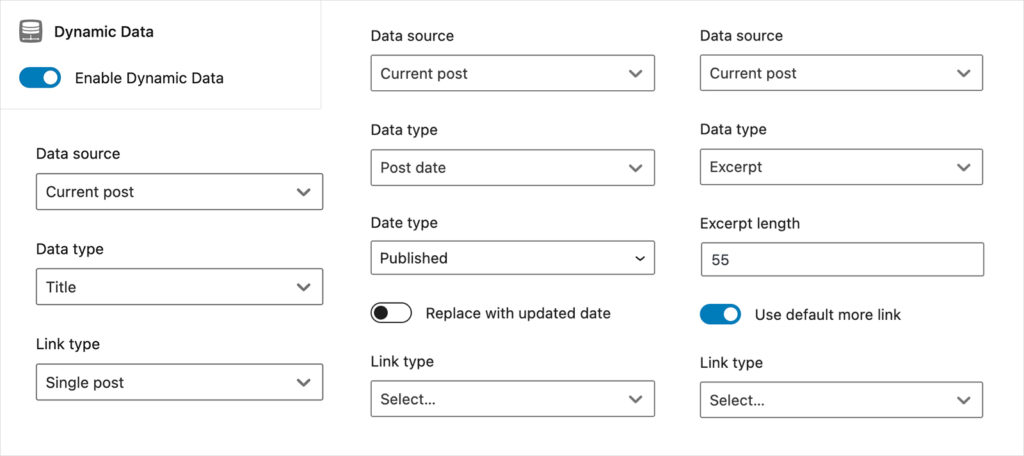 You can now apply dynamic data to our blocks!
This allows you to return dynamic content in your Headline and Button blocks, and even add dynamic links to them. Post titles, dates, meta, lists of categories, and much more can now all be displayed inside your Buttons and Headlines with only a couple of clicks.
In our Container block, we can apply dynamic data to your background images so you can use data like featured images and post meta as your backgrounds.
Being able to use dynamic data like this is incredibly powerful and leads us to our next set of features.
Query Loops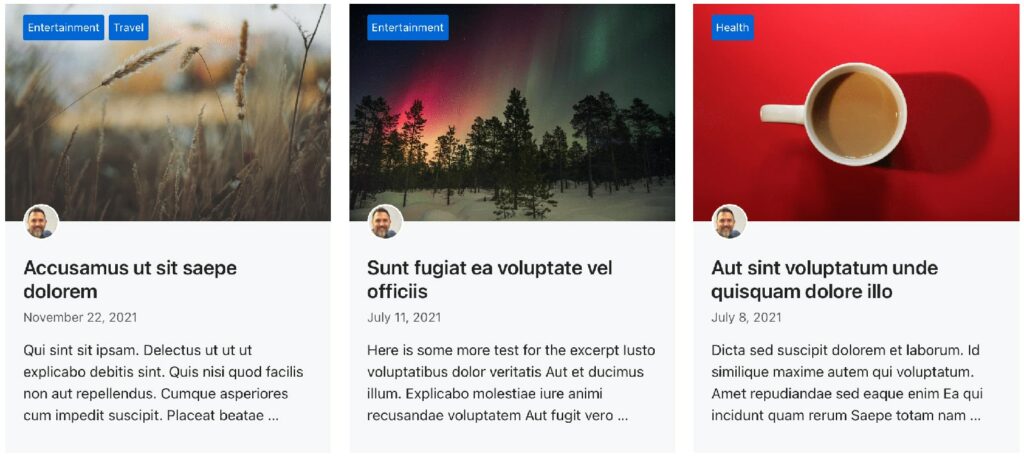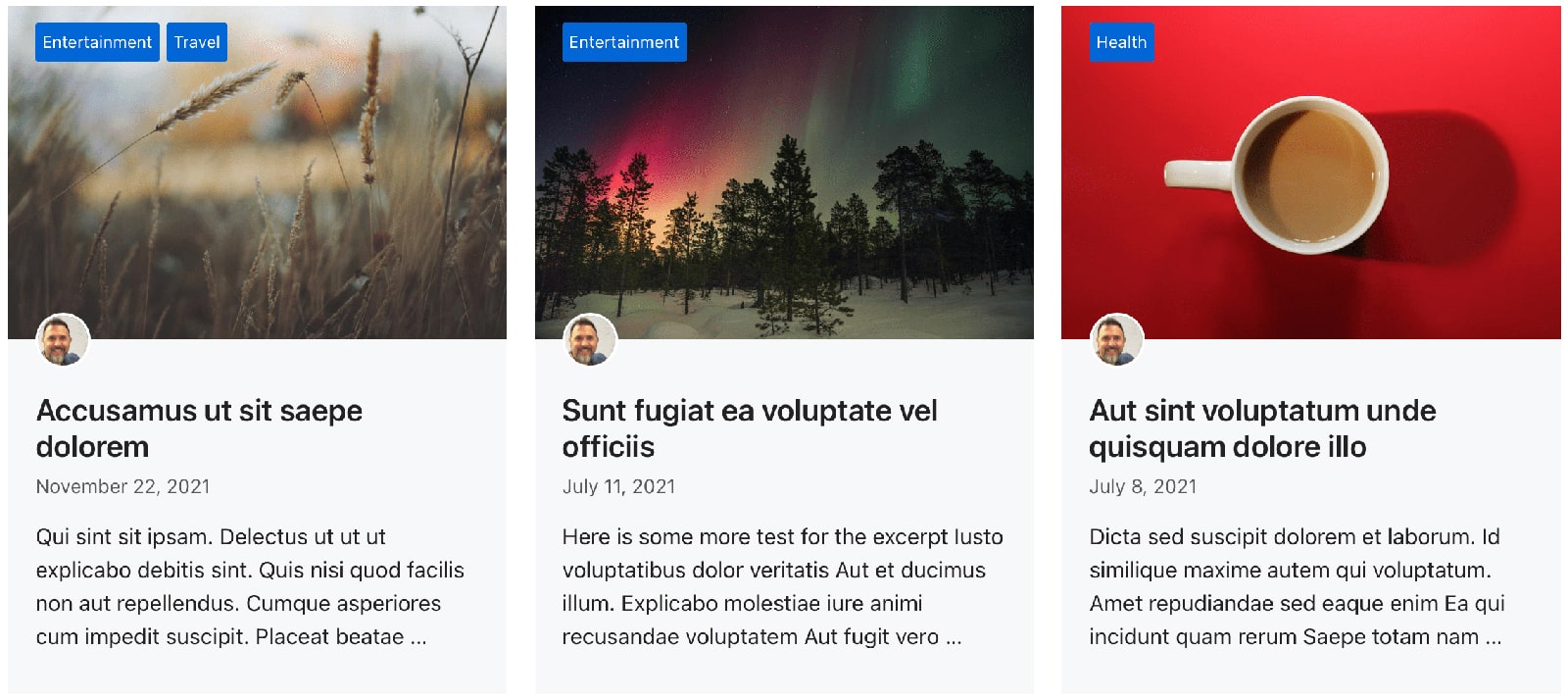 Back in December of 2021, we made an announcement on our WP Show Posts site that we were going to discontinue the plugin and merge its functionality with GenerateBlocks. Well, it's here now! This update includes a new Query Loop block that allows you to build complex lists of posts (of any post type) right inside the editor.
The beauty of this block is that it uses all of our own blocks that you already know and love. Display your posts in columns (or not) with our Grid block, and display all of your post data (titles, dates, excerpts) with our Headline and Button blocks.
Headlines and Buttons handle all of your dynamic content, but we were missing a way to display dynamic images. That leads up to our next new block!
Images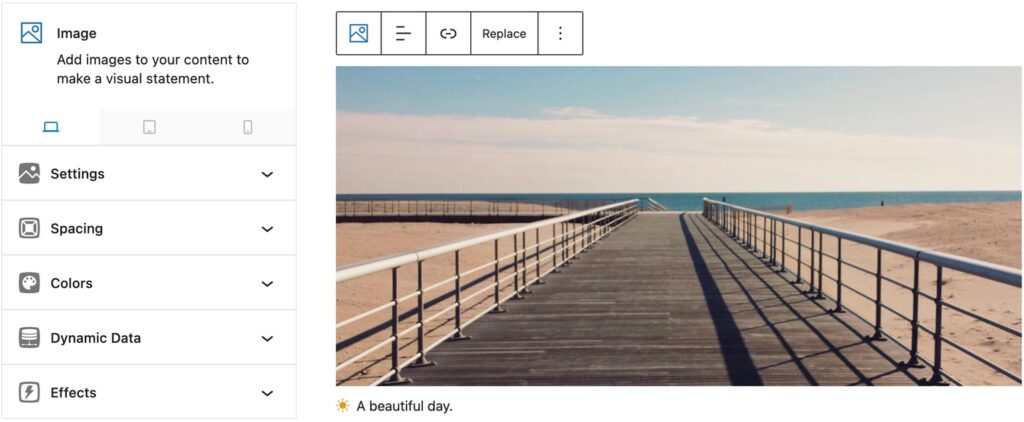 We needed an image block that does things the GenerateBlocks way to really polish off this release, so we built it! Our new Image Block should feel very similar to the core Image block, but with a GenerateBlocks twist.
Options like padding, margin, border radius, and borders are now available for your images. If you're using GenerateBlocks Pro, you can now use options like Effects and Custom Attributes directly on your images.
For captions, we use our Headline block so you have full control over the styling of them.
And of course, you can build dynamic images that grab the featured image, author avatar, or even an image from your post meta!
New Components
In order to pull this update off, we had to rebuild a lot of components throughout the plugin. Since we were overhauling the code anyways, we ended up improving almost everything GenerateBlocks-related in the editor.
Color Picker Component
Our Color Picker Component has been completely rebuilt from scratch. We no longer rely on core components here – it's all GenerateBlocks.
Number Component
We built a brand new Number Component that can include presets to save you time. These presets are filterable if you want, and you can also completely bypass the presets by clicking the custom input icon. When you use the custom input we remember your preference so the next time you go to edit a similar option (font size for example), the custom input will show by default.
Dimensions Component
Our Dimensions component has also been completely rebuilt. It now feels much better (less lag when fields are synced) and the syncing feature works a lot better (empty values are now synced).
Inline Background Images
You can now choose to output your background image URLs directly in the HTML instead of in the external CSS. This allows caching plugins to preload your background images and even convert them to other image formats if requested.
Panel Memory
In an effort to improve the overall usability of our blocks, we implemented a memory for which panels you have open between our blocks. For example, if you're editing the Spacing inside the Headline block and you switch to another Headline block, the Spacing panel will be open and ready just where you left it in the other Headline block.
Default Container Width
For our users who use GeneratePress, the default Container width is controlled using the Container Width option in the Customizer. However, users using different themes can now alter the default Container Width directly in the Settings area of our plugin.
Full Changelog
New: Dynamic data
New: Query Loop block
New: Image block
New: Add inline background image option
New: Add default container width option
New: Number component
New: Block icons in the editor
Fix: Button link redirecting outside editor
Fix: Nested block post excerpts
Fix: Button block causing window confirm on refresh
Fix: Shape panel spacing issues
Fix: Headline link hover color in editor
Fix: Outer container width in editor
Fix: Error in FSE when adding a Container to the front page
Fix: Color picker autocomplete when typing in color
Fix: Inherit box-sizing on gb-inside-container in editor
Tweak: Full code refactor in the editor
Tweak: Move button URL options to toolbar
Tweak: Switch all blocks to apiVersion 2
Tweak: Require WordPress 5.6
Tweak: Rebuild color component
Tweak: Rebuild dimensions component
Tweak: Rebuild typography component
Tweak: Add memory to open editor panels
Tweak: Make device buttons sticky
Tweak: Improve container width label
Tweak: Use compiled assets in script registration
Tweak: Improve button CSS selectors in the editor
Tweak: Allow more decimal places in background image opacity