Accelerate your workflow and build high-performance websites faster with the newly renamed GenerateBlocks Pattern Library.
Choose from 200+ expertly designed and fully responsive block patterns. Ranging from page heroes to site footers, single headlines to custom price tables, and many many more. Whether you're building a new site or redesigning an existing site, give yourself a headstart with GenerateBlocks Patterns.
In this article we will be covering what's new, touch upon briefly what Patterns are, why patterns play an important part in our offering, and why you should use them.

So what's new aside from the name?
First off the GenerateBlocks Pro Template Library and Local Templates have been renamed to Pattern Libary and Local Patterns. This is to keep it in line with the new naming conventions used in WordPress core. And should help simplify future topics where we discuss Templates.
Second is some good news for GenerateBlocks Free users, and that is we have some Patterns for you too. That's right, GenerateBlocks Free users can use over 60 of the available patterns as of today. And accessing them couldn't be simpler from our new online Pattern Library.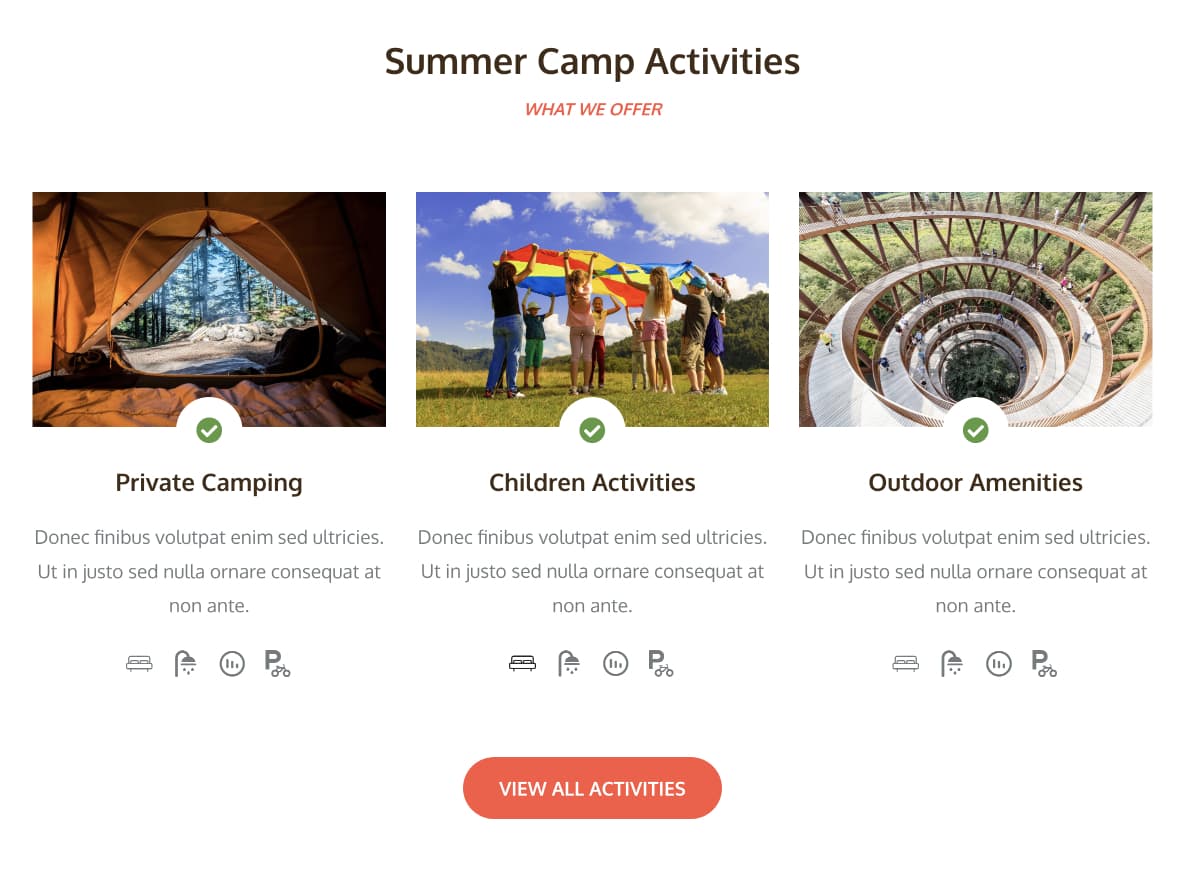 Our online Pattern Library has related taxonomies to help you find what you need. And if you see something you like, check out the new preview and it may even offer you up some related patterns that accompany that style.

Query Loop makes its debut
GenerateBlocks 1.5 introduced Dynamic Data and two new blocks. The Image Block and the Query Loop Block. These new features bring a whole new level of dynamic design capabilities.
And it was only fitting that we create some Patterns to showcase these new blocks and their incredible features.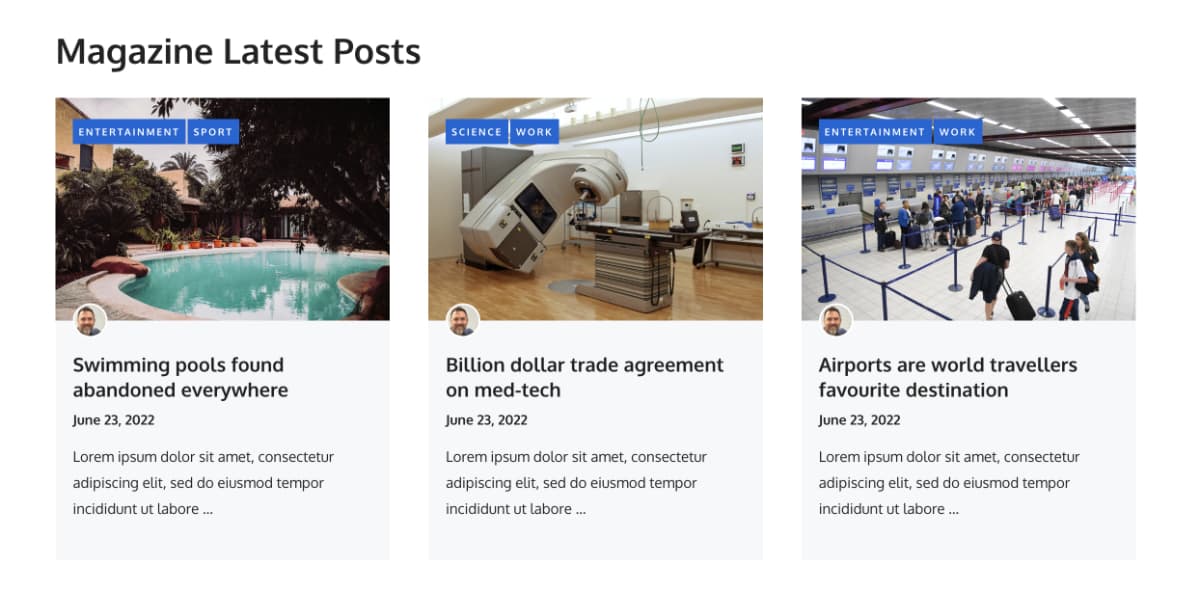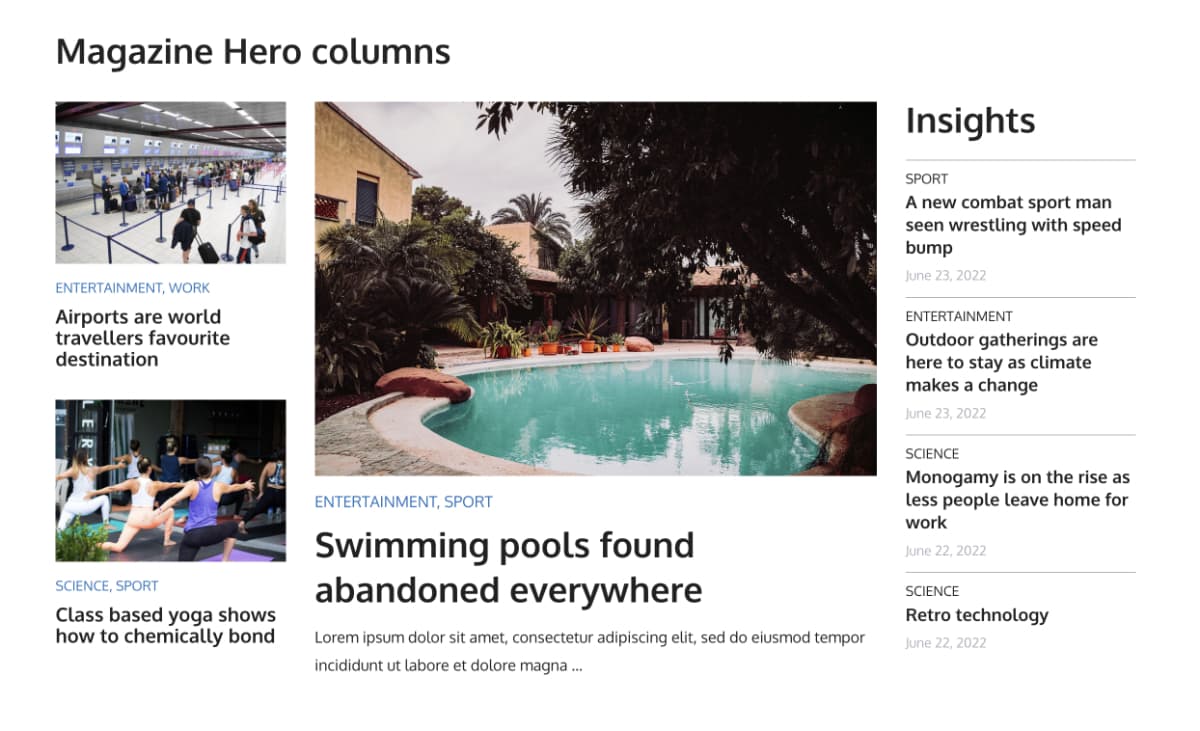 So how do we get them goodies?
Pro users can access all Patterns from the Pattern Library straight from inside the WordPress Block Editor. And both Free and Pro users can get them directly from the new improved online library.
Simply head on over to the Pattern Library, find what you like, click Copy, and then simply paste them into an empty block on your site: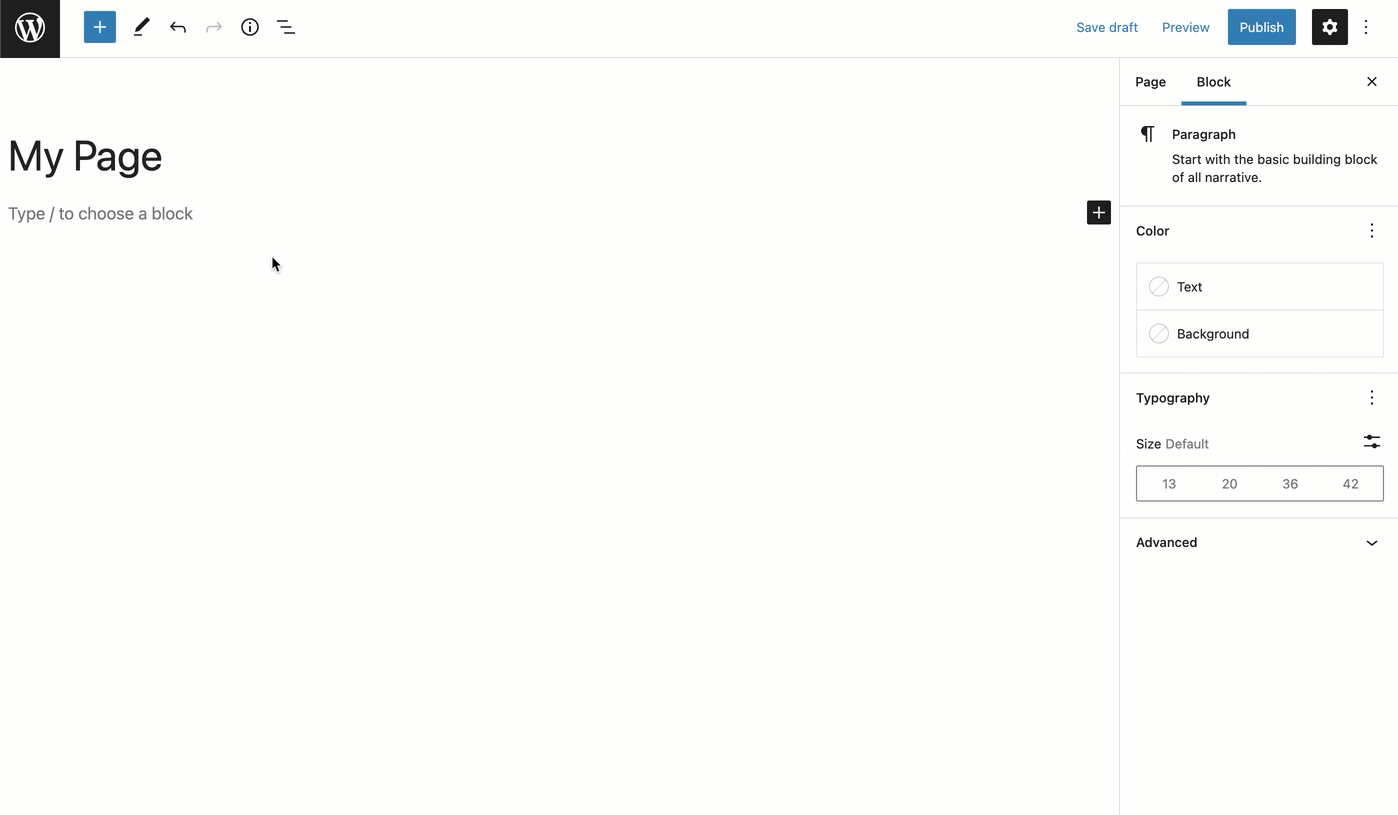 What is a pattern and why is it not a template?
When it comes to design it's quite common to look for an example of what we like and copy it. And Patterns are an example of something that can be repeatedly and reliably copied from. In WordPress Patterns, that something is a pre-styled singular block or collection of blocks that form a design element or layout we can use to display the content of our website.
So what differentiates a Pattern from a Template
Patterns differ from traditional WordPress Templates and modern Block Templates. Traditional templates and template parts provide the structure and basis for our WordPress web pages. Whether that be a single post or archive template or a template part such as a sidebar or navigation. Templates have a presence behind every page a user views, and making changes to a template will be reflected on all the pages using that template.
Whereas a pattern is simply the instructions to insert the pre-styled blocks with placeholder content. Once inserted into a page our new blocks have no attachment with the original pattern. Any changes you make to them on your page will in no way affect the original pattern. And any future changes made to a pattern will not affect blocks previously added by that pattern.
Patterns are a shortcut to help users create pages, posts, and templates. And Templates are the method that WordPress uses to display posts and pages.
The future of patterns and why they are important
GenerateBlocks and its approach to block editing are fundamentally different from any other block plugin. Hey, it's even different from how some of the core WordPress blocks perform. If we look around us we see lots of 3rd party blocks that have a single explicit use. Whether that be a Testimonial block, a Price Table block, or even a core Cover or Media & Text block.
With GenerateBlocks we felt it was counterintuitive to add single-use blocks to our plugin. Each of our blocks shares a common user interface and a wealth of CSS styling functions. By combining blocks and using the granular styling controls, one can design a Price Table, a Testimonial, a cover block, or any conceivable design. And when the design is set and needed elsewhere it can be distributed as a Pattern.
We feel that our approach yields many advantages and benefits, which we will uncover in another post. But we also recognize that it takes time and know-how to build more complicated designs, and not everyone has that luxury. And this is why Patterns are so important as it provides access to professional quality designs for all users of all skill levels.
The benefits of patterns and why you should use them
Now we know what they are and how to use them, let's take a look at why you should use Patterns and the benefits they can deliver.
Jumpstart your next build
Patterns instantaneously add layouts to your page ready to be populated with your own content. Resulting in faster build times, so you have more time to focus on your next project or spend some time doing the other things you enjoy.
Patterns are responsive
It takes a certain level of skill to create a beautiful design but making that design responsive can sometimes be whole other job in itself. Thankfully GenerateBlocks comes with all the responsive tools you need, and what's even better is our Pattern designers have already done the hard work for you!
Learn new block building concepts
Sometimes the hardest thing about learning a new design system or application is where exactly do you begin. I personally find learning by example is a great way to pick up new methods, techniques, and ideas. And patterns provide those perfect examples to learn from. Why not fire up a local developer site, import some Patterns and start playing.
Introducing new design ideas
We all hit that creative wall from time to time and we know we just need to keep moving forward. If you ever find yourself at that point, take some inspiration from other sources including our patterns. We'll be updating them regularly to keep you inspired.
Professional designs at your fingertips
Having access to great design tools doesn't automatically make someone a great designer. For a lot of people, graphic design just isn't their thing, so having access to professional quality designs at the click of a button is a great time saver. With over 50+ years of combined design experience, our Pattern designers can help you build professional-looking websites so you can focus on what you do best.
Build simpler, faster, better
So are you ready to supercharge your workflow?
GenerateBlocks Pattern library is available now to Pro and Free users, head on over to the Pattern Library to check out the new library UI and new designs. We hope you have as much fun using it as we did building it. Let us know in the comments below how you used GenerateBlocks Patterns and how they help you in your everyday workflow.